Google Cloud Digital Leader Training Professional Certificate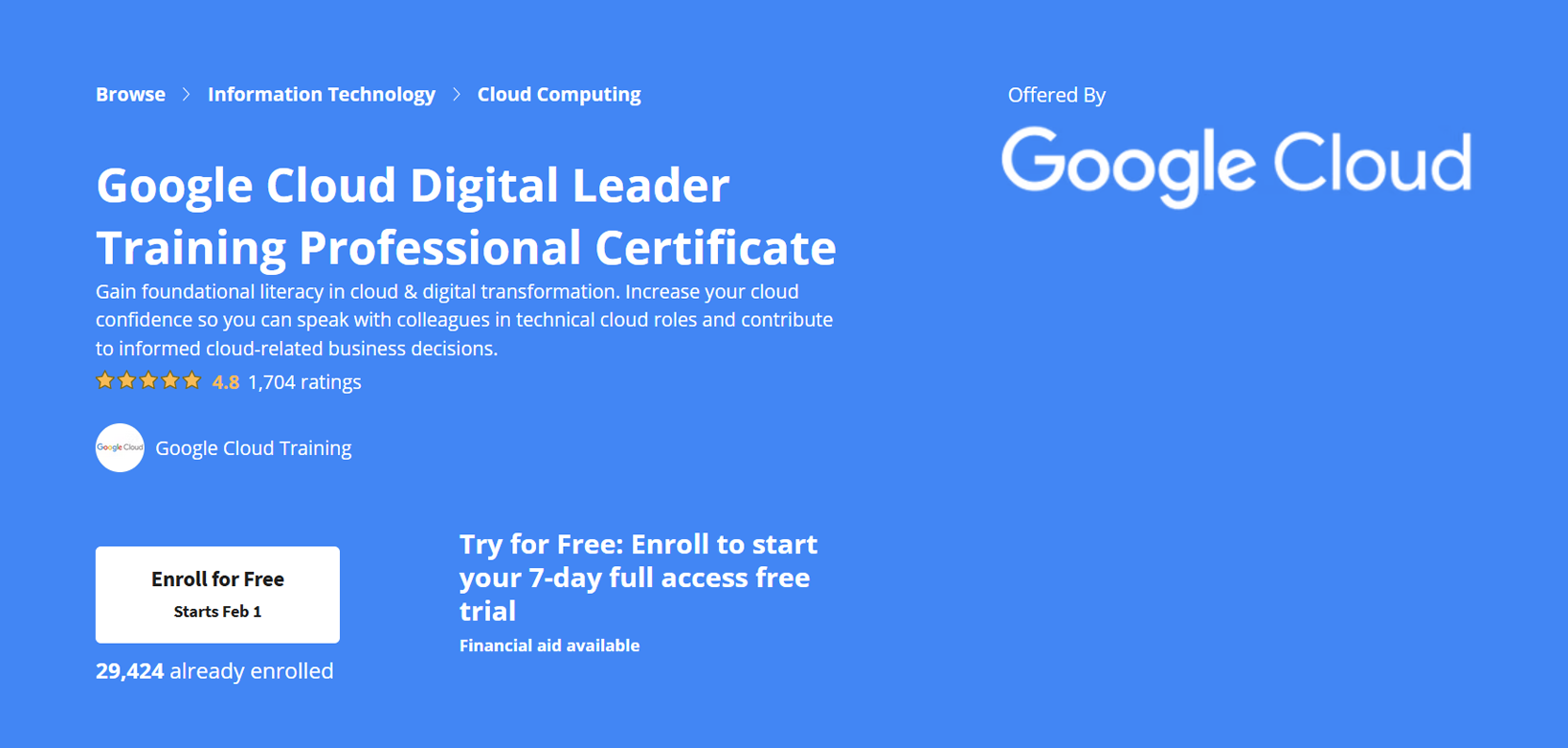 Google Cloud Digital Leader Training Professional Certificate, Gain foundational literacy in the cloud & digital transformation. Increase your cloud confidence so you can speak with colleagues in technical cloud roles and contribute to informed cloud-related business decisions.
What you will learn?
Recall fundamental cloud terminology.
Identify Google Cloud products and solutions that support digital transformation.
Explain how cloud technology and data can be leveraged to innovate within organizations.
Identify key change patterns and Google Cloud products for infrastructure and application modernization.
Course Description
The Cloud Digital Leader training consists of a course series designed to give you foundational knowledge about cloud technology and data. This training also offers an overview of Google Cloud products and services that enable organizations' digital transformation. This training will empower you and your team(s) to contribute to cloud-related business initiatives across your organization.
This training builds knowledge in these areas:
General cloud knowledge
General Google Cloud knowledge
Google Cloud products and services
Digital transformation, data, and AI/ML
Modernizing company IT infrastructure and applications
Students will have an opportunity to validate their knowledge gained throughout each of the courses with practice and graded assessments at the end of each module and for each course. Practice and graded assessments are used to validate and demonstrate learning outcomes.